Hello Pathways Connect Group Participants,
Here are this quarter's talking points for December 2015 Pathways issue to be used in your Pathways Connect group. You may choose to cover all of these topics at your upcoming meeting, find one topic that best represents the interest of the members in your group, or spread these topics out over several gatherings. As usual, we have provided the resources and references to all of the articles, to enrich your group experience and further knowledge. You can find all the references and resources from this issue, Here.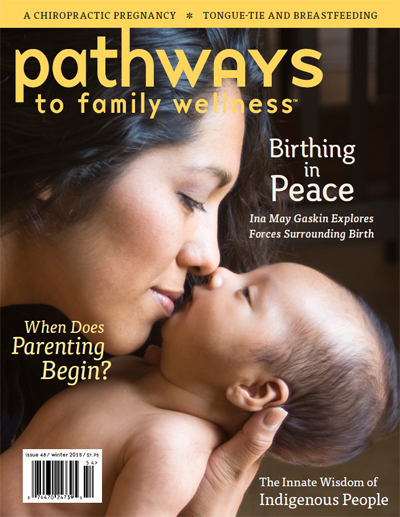 We appreciate your energy in providing a safe place for the nurture and growth of parents in your community and we extend our warm regards for your upcoming Pathways Connect Group.
Questions or comments about Topics, Talking Points, or Group Questions provided can be sent to janaiah@pathwaystofamilywellness.com
Sincerely,
Janaiah
Live Alive!
Check out our new discussion format!

Print Your Issue #48 Talking Points & Resources
Pathways Connect Resource Guide Topic #1
Pathways Connect Resource Guide Topic #2